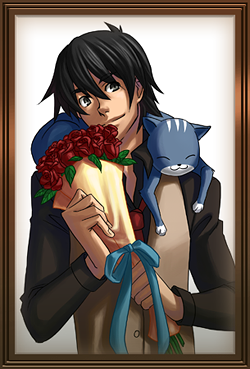 I
heart
Ian
I'll go to his shop almost everyday...
...and stare at his pic.
My heart is beating fast
coz of him...
GAH!!!
I clicked 'Talk to Ian' countless times
and his sentences his awesome.
He is my Gaia crush
and my dream prom date.
GAH!!!
I also loved Rufus
Who loves to eat fish everyday
I could even give him all the fish Rufus needs
And pet him as long as I please.
GAH!!!
Rufus is my dream pet
Kinda annoying but cute
I'll give Rufus all the love I have
Just like how I love Ian.
GAH!!!