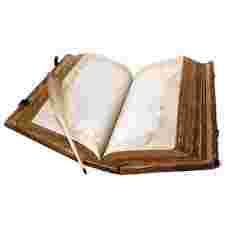 Ok so last night was great. I had a delicious dinner and even camped out on the couch. To top it all off my annoying bratty sister was at a friends house. After a few hours of being online I shut down the computer and drifted off to sleep within the confines of my comforter sleeping bag. Well I just folded my comforter in half and fell asleep inside. Being by the heater was a bonus after being nice and snug in my blanket. So I go to sleep and then things take a turn for the worst. You see, my little brothers like to wake up around 5:00 in the morning and if they are up, everyone has to be up. Do you catch my drift?
First they disturb my mother and step dad by going after my mom's phone and tablet. Then they couldn't leave anything else alone. They kept fighting over who got to the play on the tablet until the older one just took it. Of course this made the younger one mad, causing him to run to his mommy. The older one gets angry about having to give it back that he just throws it in the floor. Later he keeps telling the younger one to throw the tablet. Which he did a few times until I got up, snatched it and took it back to my mama.
Then of all things the older one gets a hold of an electric pumpkin, which luckily did not have a blade in it. So I went back to sleep and these 2 just kept going on. I had to get up and snatch a belt, which I hid in my blanket. Turns out that this morning my mom had to take my aunt to the store and my step dad had got called into work. Which in turn left me to babysit. These 2 have done nothing but get into stuff and make me scream bloody murder.
Nap time came around and neither one was very happy about it. The older one had to be carried into the bedroom and just about every 5 minutes I was getting on to them to go to sleep. Eventually the younger one started to settle down, once he got his got his cup but the older one kept getting out of bed. Now finally they are both asleep and it is quiet. It's just me now so I am happy about that a little. I haven't had much sleep and I can't sleep until my step dad gets in from work. Who knows when that will be but once he does I am taking a nap.