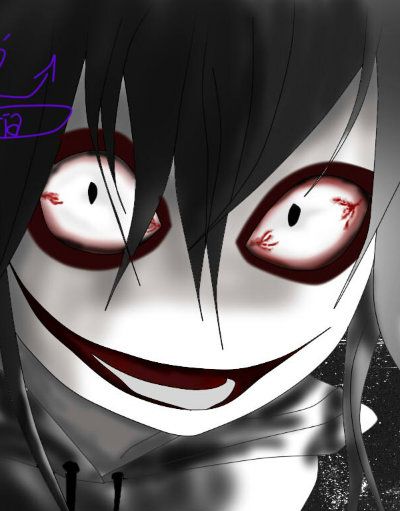 I

Unimaginable_Cruelty

do hereby offer up the soul or souls of

Loucifaer Alabas III

in eternal servitude and loyalty to El Circo de la Diablesa and all things associated with it. Breaking this contract - signed with my very blood - is punishable by death or a fate worse than it.
The soul bound within this contract is

approximately two thousand, five hundred, seventy nine

years of age. They are a

Male

and will more like as not be housed within the

Shadow Dancers'

tent, where they will learn their trade and work. Nothing is as it seems within this world, and as much is

True

of this soul. The gift of

shadow manipulation, being able to move through shadows, demonic possession of objects and weaker beings, and minor control over black smoke

resides within the shell I claim as my body.
One's history far from affects this contract's legality and it's binding powers. But it should definitely be considered, as hardships or lack thereof affect the soul... Loucifaer is technically the third son of a small family of demons that works in collecting souls. Being the youngest, he is often ridiculed by his older brothers and even his father. When he was still small and rather weak, his mother, and even his brothers, had taken to calling him "Lou-Lou" as a means to degrade him even further. His eldest brother had even hexed him so that his voice would always sound like that of a child. His mother, the only other demon who would not openly ridicule and degrade him to his face, could only alleviate the hex under certain conditions. She forced him to spend nearly four centuries in a room filled with nothing but the blackest smoke. At first, it felt as though it were the bane of his existence. However, after a while, he could feel his voice deepening to the level that would be expected of a demon of his caliber. It wasn't long before his mother had been killed, leaving his father no choice but to release him from the chamber. When he emerged his complexion had darkened a bit to an almost ashy grey while his eyes remained perpetually bloodshot. His voice was not so much childish as it was just wheezy and light, playful almost.

His brothers and father, not sure how to react to these changes, assigned him to guard over the souls of a very complex line of witches. He became the apprentice of sorts to a demonic spell book that continued to be passed down among the women in that line. He watched hungrily as each time a witch died, her soul was devoured by the book. However, there are a few occasions where the souls of witches somehow manage to escape, leaving the book short one promised soul. A witch by the name of Elizabeth had managed to skip out on her time of death for a few centuries, before she was finally caught and devoured. Due to her negligence of the agreement between the book and the original witch of that blood, Loucifaer was promised the soul of the next witch for himself. Cheska had kept the book hidden under her bed, but he had managed to slip out every now and then to possess some of the objects she would interact with regularly. He would slowly push her buttons, allowing her to think she was slowly losing her own mind. He was hungry, and he was a very selfish demon. When she left him and disappeared from his immediate radar, he was left no choice but to go find her. She was promised to him after all.
Child birth isn't exactly encouraged within the troupe. This

will

be a potential issue, seeing as this individual is

bisexual

. A soul kept joyous is a soul kept healthy. On that note, this particular soul enjoys

Bloodshed, Chaos, Dark rooms, and excessive amounts of smoke.

In contrast an unhappy soul will flounder, suffer, and fade out of existence. This individual must be kept from

being surrounded by overpowering demons (or any being that is stronger than him), being talked down to (treated like a child or "the baby"), ridiculously bright places with no dark spots.

in order to be kept happy and healthy.
The soul in question is often described as

incredibly manipulative in the most childish of ways. Lou loves to talk people into a corner and force them to make decisions that are generally life threatening and often times perverse. When confronted with things he is not fond of, he tends to hiss and retreat into a darker corner, glaring darkly. His temper only flares up when he feels insulted or threatened

. The final note of this contract of soul-binding loyalty... Is a section entitled purely... Eccentricities. Of the a fore mentioned eccentricities this soul holds

a thin and wiry tail with a spade shaped tip and flecks of red, and whenever he is completely encased in black smoke, his voice deepens and loses its normally wheezy and high pitch, he is normally referred to as a "puppet" because he more often than not possesses a light blue hand puppet that holds the appearance of a childishly designed dragon.

.

Signed with the most sincere and honest loyalty and the most heart-felt and sure agreement,

Loucifaer Alabas III

.