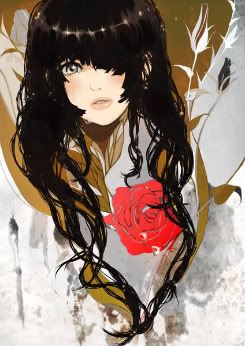 Name:
Karina De Lancy
Age:
20
Likes:
reading, anything purple, fruit and tai chi
Dislikes:
mushrooms
Occupation:
student
Race:
Human
Bio:
Karina was born into a wealthy family, she grew up like any other normal child except for her heart problem. She finds it hard to exercise without her heart failing. Besides that little problem, shes been homeschooled up until this time.
During her free time, she secretly practices with her family heirloom, the naginata. She keeps mostly to herself.
Weapons: