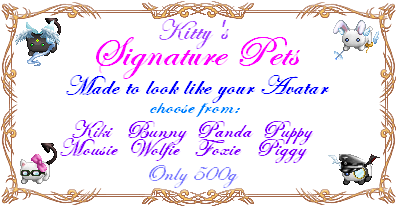 All signature pets with the exception of the kiki kitty were made by Kitty and are not to be take or altered in any way without the expressed permission of Kitty. If you are intersted in purchasing one please contact Kitty through

stating the animal you desire, accessories you'd like on it, and weather you'd like it colored a specific color(100g extra).if you have any additional questions or requests feel free to include it in the pm.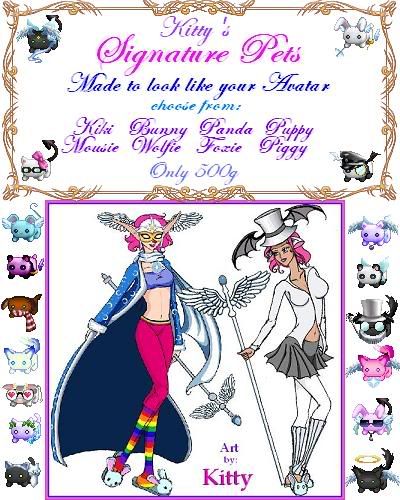 *NEW SIGNATURE PET*Introducing the Cow!
Pm me if interested in ordering a pet for your sig!!