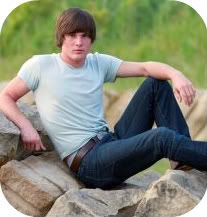 links
Max
Aaron
Dawson
Max
.
t w e n t y || A P R I L f i f t e e n t h || M A L E
Our lives are not determined by what happens to us but by how we react to what happens, not by what life brings to us, but by the attitude we bring to life. A positive attitude causes a chain reaction of positive thoughts, events, and outcomes. It is a catalyst, a spark that creates extraordinary results. - Anonymous
Only does heroin around seven P.M.


Smokes Marij. when he is extremely stressed.


Doesn't exactly enjoy parties, drunkards get to be annoying and he can't stand their slurring talk.


His passion is kickboxing, but he does it on the side. If he even tried participating now, he would fail the drug test and be sent to jail for sure.


Likes to lay under a shady tree in cow pastures, where he can calm down and pretend like there is no danger in the world. Because of dealers, he has to keep others updated. If the dealers don't get their money, bad things will happen. Nothing has ever made him fear for his life more than not keeping people updated and not making the deadline. Once you're part of the dealers little group, you have to keep a bargain that you'll keep them updated and convery the money from your connections to them.


Grew up with two loving parents, his mother was a lawyer and his father was a basketball coach. When he was ten, his mother divorced his father because she said he was way too opinionated and stubborn. When his mother left them, Max lost his trust in women. Sure, it wasn't his mother's fault that she got fed up with his father, couldn't she have just stayed for [i]him[i/]? Around teenage girls, well, he is still a bit wary of them, but he'll deal with them because he knows he has to.