Name: Jeremy A. Marborough
Age: Appears to be 19
Species: Human, Former Vampire
Sexual Orientation: Bi-sexual
Height: 5'11"
Weight: 157 lb, roughly
Eyes: Vivid Green
Hair Color: Bright Red
Powers: They were all suppressed when he was turned into a human.
Weapon: He enjoys using anything around him, especially bar stools but he does carry a switch blade with him.
Bio: This boy is an odd one, he was originally bitten when he was sixteen and he was a vampire for roughly twenty years before he was caught by the government and tested on. They were creating a serum to see if they could change all of the 'blood sucking demons' back into their former selves. He was forced to take an assortment of pills, shots and other treatments, even radiation. By the time they had given up he was more than half dead and lying in the abandoned reseach center, one of the few that they had left alive to starve to death or die of exhaustion. It wasn't long after that that he turned into a human, it took a long week for the transformation but he returnd to himself, except a couple of years older. He now lives quite easily although forgets to eat and sleep often, an old vampire habit.
Name: Alexandra M. Dralia
Age: Seems to be 18
Species: Fallen angel
Sexual Orientation: Straight
Height: 5'5"
Weight: 124 lb.
Eyes: Chestnut
Hair Color: Mahogany
Powers: Elemental control, she's not very good at it but she can easily control light and nature, fire and darkness are her next best, but they are also the most unpredictable.
Weapon: She doesn't believe in fighting but when she does she often uses her hands and feet, she has an old dagger which she bought during her travels.
Bio: Exiled from her home planet by her own kind due to the murder she comit. The murder of her own family due to her lost control of her powers. Her wings were physically taken from her, torn from her back, and her halo broken. She still retains the inner light and the heart of an angel but she also holds the scars of her lost wings. They were improperly removed and the scars sting to the touch, they also retain light magic and a slight radiation of her original powers. She has been alone on her current planet for over ten years, having being exiled when she was only six. She has grown over the years though and is reluctant to tell her past due to the fact that she doesn't want to be judged.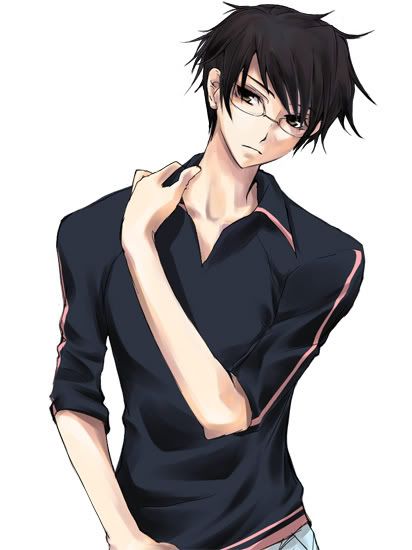 Name: Regis Verlec
Age:
Species: Several species in an attempt to make the ultimate creature. His most dominant parts are Gryphon, Dragon, and oddly his most noticable trait is Human.

Sexual Orientation: Straight
Height: 6'2"
Weight: 152lb.
Eye Color: Beige
Hair Color: Black
Powers: Has various light magic, untapped though and he is untrained, therefore unable to use it.
Weapon: Has an old dagger, nothing special.
Bio: His family was part of a strict breeding program run by a department of the government in attempts to make the ultimate creature to use as their joker card when they were in trouble. He is part of the latest generation and although he has the perfect DNA he never learned how to tap into his various powers due to his calm and easy-going demeanor. He was thrown out of the program, forced from his parents and siblings, and he was left to be on his own at the age of 13. This was when they were sure he wouldn't change or accelerate in his training, he was only interested in studying and satisfying his curiosity, not fighting like his other siblings. He now needs to release his pent up energy after certain periods of time, he can transform although it is an extremely painful process. His most used form is Gryphon (A dull grey and slightly smaller than most of his kind) and he can also be a dragon (grey/black scales, which are jagged and rough to the touch, like sandpaper) both of these forms are hard to change in and out of for him. By far his most threatening form is his dragon form, yet it is smaller than it appears to be.