I love Ermines, and I'm going to post a ton of ermine pictures here just because...
They are my second favorite animal (Cats are 1st) but they are little known, and they are super adorable.
To learn more about Ermines, click
here.







And the cutest Ermine of all -Drumroll-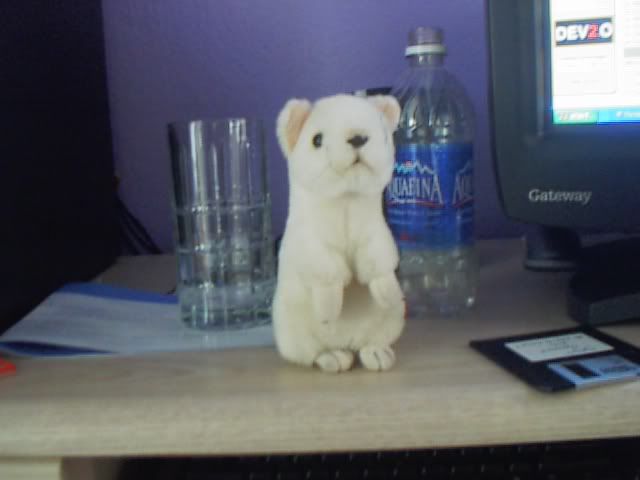 Einstein <3

Black tipped tail, snow topped shape-
(Sometimes you are on a cape)
Fuzzy, warm and camouflaged -
seriously, are you un-flawed?
Lithe and small and with some feet
Homigawsh, you're just so neat!

I thought that I had forever lost you:
You'd be like an animal in the zoo!
But no, they sent you back, that's right;
And now I'll forever hold you tight.

So lovely - so warm, (and whiskery, too!)
Oh, Einstein dear, I LUUUV you.

A poem dedicated to Einstein, my Ermine. I lost him when on vacation, but the kind people working at the place we stayed sent him back. He is the awesomest thing that you'll ever see, in your whole life EVER.