Name: Naomi
Age: 17
Race: Half fox
Gender: Female
Eye color: Blue
Hair color: Brown
Job/Occupation: Currently None
Favorite Song:
Cassis - GazettE
*Note: Fox ears are hidden under the headband and fox tail isn't visible*
*Sometimes I will use one of the siblings below*
Appearance:
Fox Form: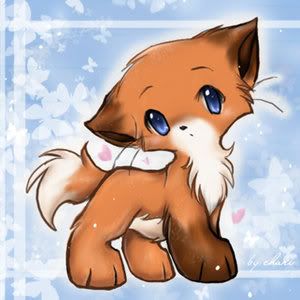 *Occasionally used weapon*:
~~~~~~~~~~~~~~~~~~~~~~~~~~~~~~~~~~~~~~~~~~~~~~~~~~~~~~~~~~~~~~~~~~
Mai (left)
Mei (right)
Little:
Mai (left)
Mei (right)
Now: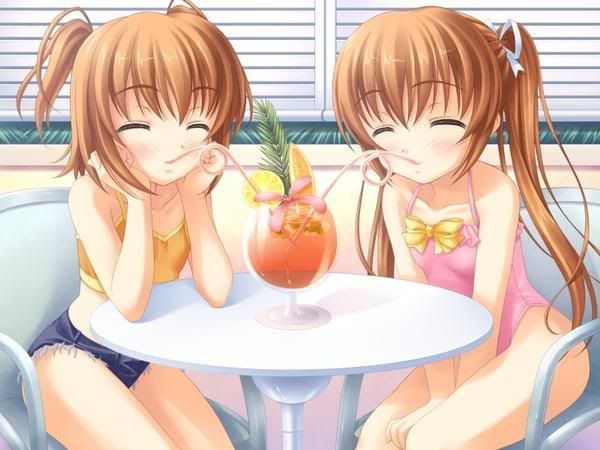 Ages: 12
Race: Human
Quick Bio: Mei and Mai were daughter of Ryan. They were treated like little princesses, and still are. Sometimes they act spoiled. They are also very smart for their age. The only way to tell them apart is that Mai has blue eyes and Mei's eyes are green.
David Jr. (left)
and
Emmanuel (right)
:
Ages: 7
Race:
Part fox
/
Human
Quick Bio: They are the sons of David (sounds like something out of a Bible =P) and although they are only 7, they are very smart for their age. They can speak fluently in English and understand what people are saying.
David is part fox, and although he doesn't have ears or a tail, he can still turn into a fox. He understands that he musn't do it public and the people around them understand what he is and that if they ever see a fox running around, they shouldn't be afraid or try to hunt him.